Children are what being a mother is all about! In this episode you finally get to meet all the children you've been hearing so much about. Find out how the mothers Tina, Rachel and Margaret care for them and how they deal with the responsibilities of making decisions for their children – back in 1996 and in 2006 as their children and the mothers grow older and new children are born into a changed family.
In case this is the first All's Well and Fair II episode you've come across: you can watch individual episodes without the context of the whole film. But if you'd like to know more about why this film was made and who these women are, we'd recommend you watch from the beginning.
Purchase the full 90-minute All's Well and Fair II (2006 version) limited release DVD via amazon.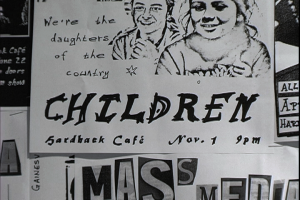 Save
Save
Save
Save