The last part of All's Well and Fair II is a bit of an epilogue; asking the mothers and their children what they envision for their future and where they might see themselves in another 10 years.
This episode also includes the complete Dioxin Dolly song that inspired the film and concludes with the end credits.
This is a transmedia documentary, so we want to hear from YOU. Share your opinions and experiences via a response video or comments.
Our tip: Watch from the beginning to find out who these women are and why they're discussing these subjects. But feel free to just watch whatever subject interests you.
Purchase the full 90-minute All's Well and Fair II (2006 version) limited release DVD via amazon.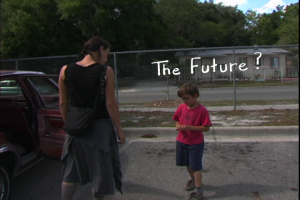 Save
Save
Save