A big THANK YOU to the following people for supporting All's Well and Fair and Luci Westphal's other documentary and photography projects by being members of Luci's Patreon community.
For a monthly donation of $5 or more, these fine folks get access to exclusive and early content, a behind-the-scenes look at filmmaking, a voice in creative decisions, and other rewards. Cool, right?
We invite you to join us via the above link and to check out the fantastic things they are doing via the links below.
Margaret Baker of Margaret Baker Art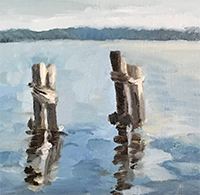 Margo Briggs
Carolyn Nesmith Capp
Dianne Couts of MK Safety Net
Lisa Goldfarb of Pet Fine Art and Lisa Goldfarb: Contemporary Fauvist
Darla Elsbernd
Jessica Gould
Hollie Greer
Anne Hanson and David Whitfield of Knitspot
Shary Kroeker Hauber of MK Safety Net
Zach Hochkeppel and Caitlin Mia Cassaro of Extreme Kids & Crew
Photographer Zoë Noble and writer James Glazebrook of überlin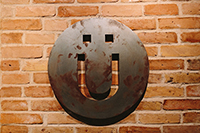 Filmmaker, actor and author Jason Nunes
Ellie and James Snapp
---
The picture at the top is a detail from Margaret's house, captured during filming of All's Well and Fair 3 in 2016.
Save
Save
Save