Rachel went through a lot during these 10 years and moved all over the continent and had some deep insights. It's all in episode 8 of the documentary series All's Well and Fair.
This is a transmedia documentary so we want YOU to actively participate in telling the story! Share your thoughts via video response or comments. To get you started: Have you changed cities, schools or jobs? And if so, why?
Purchase the full 90-minute All's Well and Fair II (2006 version) limited release DVD via amazon.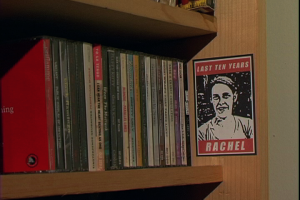 Save
Save
Save